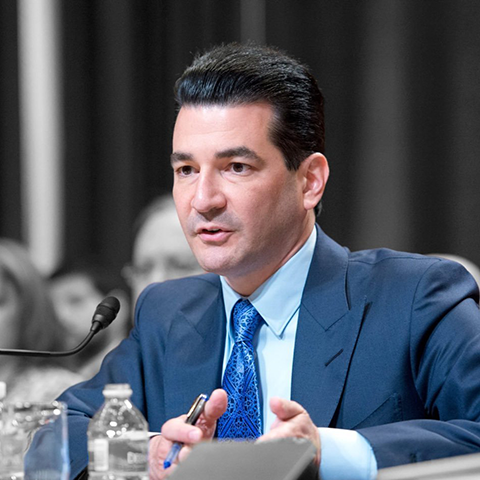 This week, hosts Mark Masselli and Margaret Flinter speak with former FDA Commissioner Dr. Scott Gottlieb whose new book outlines America's epic failure in our response to the pandemic, leading to more than 700,000 deaths. "Uncontrolled Spread: Why COVID-19 Crushed Us and How We Can Defeat the Next Pandemic" examines the inherent flaws at the Centers for Disease Control and Prevention and other public agencies that left us vulnerable to the raging pandemic. Dr. Gottlieb says the CDC and other agencies should be re-tooled to conduct more agile global disease surveillance, and that emerging therapeutics like Merck's new oral COVID drug will be a game changer for treatment moving forward.
To download a full transcript of this episode, click here.
To download audio file, click here.