This week hosts Mark Masselli and Margaret Flinter speak with renowned writer, environmentalist and climate activist Bill McKibben, whose seminal 1989 book "The End of Nature" was among the first to warn of the coming climate crisis. McKibben points to the dangerous rise in the earth's...

Our Hosts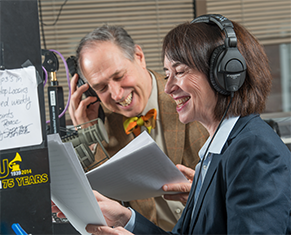 Co-hosts Mark Masselli and Margaret Flinter each bring four decades of experience in overcoming the barriers that block access to care in their work at community health centers.
Their conversations with creative thinkers and doers from all parts of the field will enlighten and inspire all who believe that health care is a right, not a privilege.
Where to Hear Us