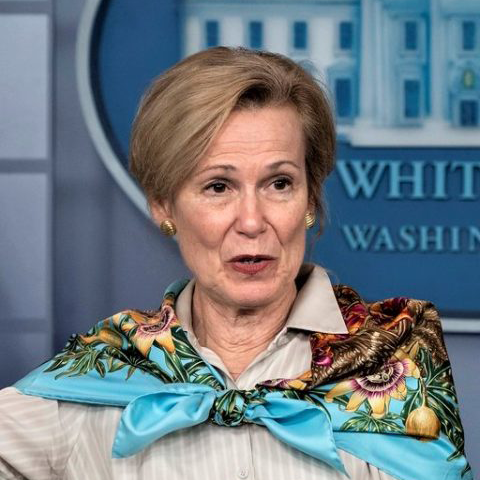 Former White House Coronavirus Response Coordinator Dr. Deborah Birx shared her perspective about Vice President Kamala Harris testing positive for COVID with "Conversations on Health Care." Birx says, "I think [the vice president's diagnosis] illustrates our very dilemma right now. She was vaccinated, boostered and then reboosted just a month ago and I'm sure she will do incredibly well. She has access to all of the really critical therapeutics…people get infected despite full vaccinations and boosting." Birx told hosts Mark Masselli and Margaret Flinter that the "mishandling of communications by the Trump White House caused significant issues on the ground no matter what state I went into and caused amazing confusion among the American people." Birx answered questions as she talked about her new book "Silent Invasion: The Untold Story of the Trump Administration, Covid-19, and Preventing the Next Pandemic Before It's Too Late."
To download a full transcript of this episode, click here.
To download audio file, click here.