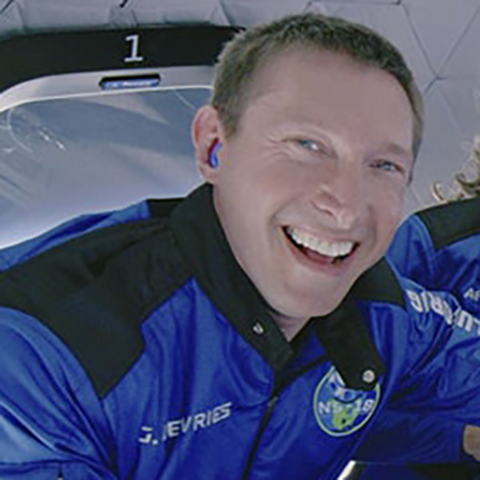 Update (11/12/2021): We are devastated to learn of the sudden passing of Glen de Vries. He was a thoughtful, brilliant guest whose innovative ideas we were lucky enough to hear firsthand on the show. Our deepest condolences to his family. He will be missed.

This week hosts Mark Masselli and Margaret Flinter speak with Glen de Vries, Vice Chair for Health and Life Sciences at Dassault Systèmes and Founder and former CEO of Medidata, the first cloud based system supporting global clinical trials research. An astronaut aboard Jeff Bezos' recent Blue Origin rocket flight with William Shatner of Star Trek fame, de Vries points to the scientific advances from the nation's space program fueling the technologies that now support telehealth and precision medicine. Also author of The Patient Equation, he predicts a dramatic period of exponential growth in scientific and biologic discovery post-pandemic.
To download a full transcript of this episode, click here.
To download audio file, click here.